TADHack is a hackathon that helps people learn about the latest Internet, IT, and Telecoms technologies; and use those technologies to solve problems that matter.
At TADHack people (students, web developers, IT managers, coders and non-coders, graphic designers, project and product managers, interested individuals, subject-matter-experts) collaborate on a software project using new technologies.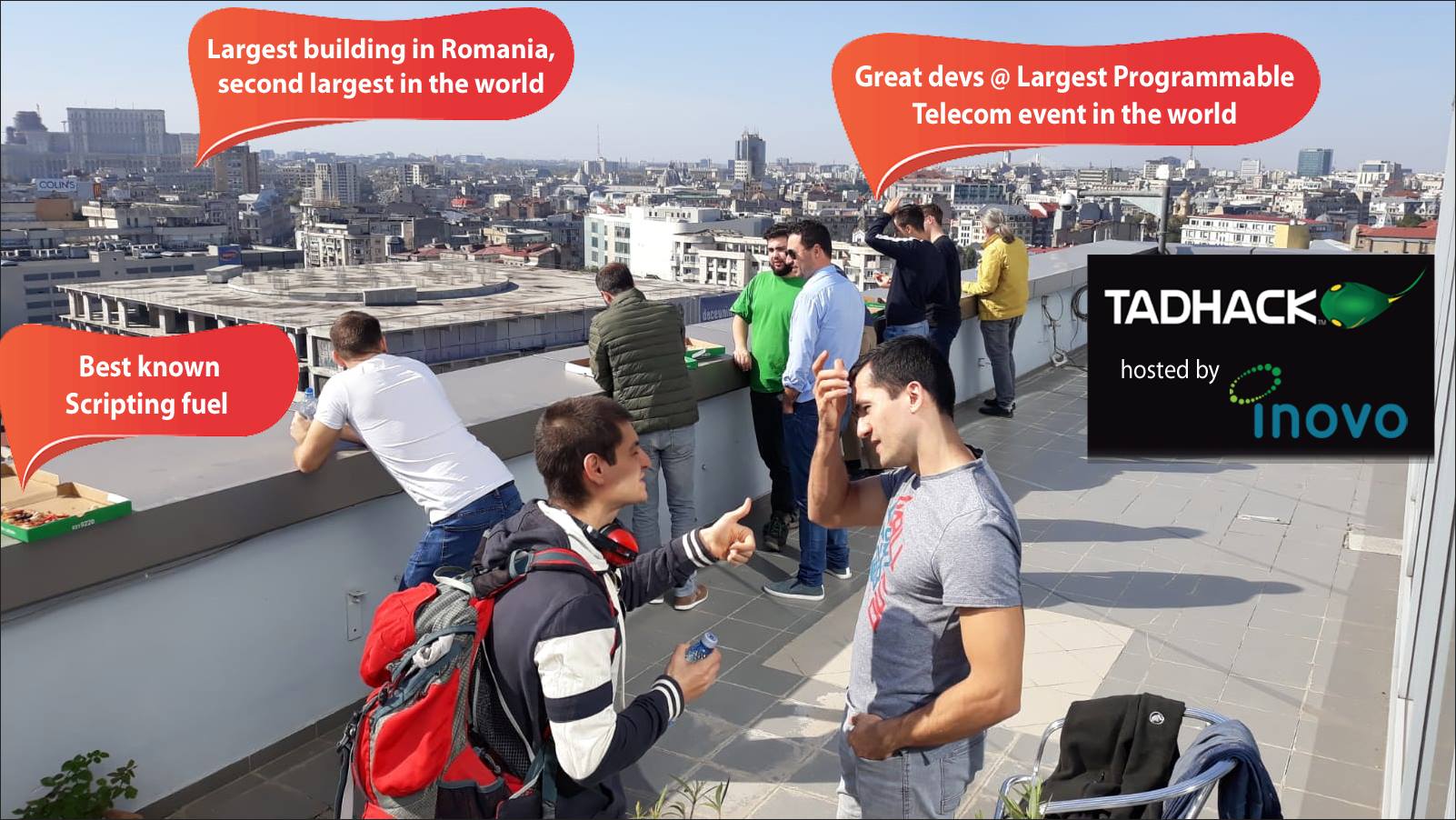 Our hacks have included programmable telecoms (voice, video, messaging), internet of things, cloud computing, robotics, machine learning, speech and face recognition, mobile payments, enterprise communications, decentralized web, blockchain, encryption, open source, and many other technologies.
Through our global community, a focus on people and hack diversity, we help make a difference by encouraging hacks into the real world.
TADHack is currently the largest hackathon worldwide, attracting 4000 registrations in 2017.
TADHack 2018 hosted by INOVO photos:

Watch our project's presentations: